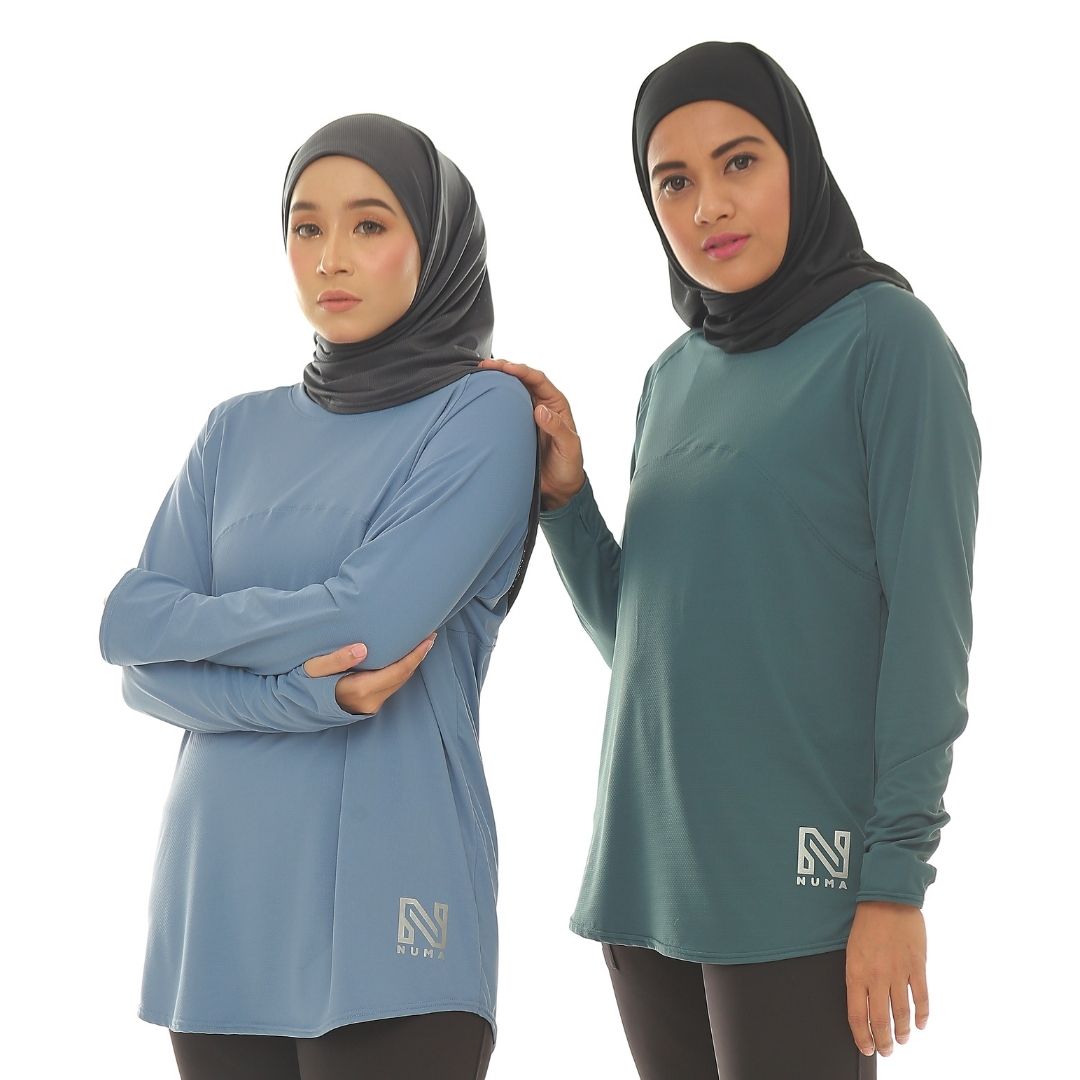 Introducing NIENA tie-back scarff, our latest range of sports hijab. Initially customized as per request of our Malaysian goalkeeper and now happily to be shared with you. NIENA, specially designed for those with different need as compared to our normal sports hijab yet with the same principle of providing you with the best hijab for you to enjoy your leisure, sports & outdoor activity. Made with light weight, breathable, stretchable, sweat wicking, quick dry and odor less material. The NIENA tie-back scarff is available now.
Norfaraliza, Rawang

" Selesa sbb cycling tutup punggung kan.. Alhamdulillah mmg selesa pakai Numa.. sopan sikit bila ride.."

Read more

Mursalina, Mersing

" Best pakai... X panas.. Tq. "

Maria, Pulai

" Macam biasa, Numa jarang sangat mengecewakan Zis.. Material lembut, sejuk sesuai sangat untuk aktiviti riadah. Sopan pun sopan... Ni baju Numa Zis yang ke berapa ? .. Yang ke - 21. Yang ke - 22 masih dalam perjalanan. "

Sarah, Putrajaya

" Saya baru beli n pakai sekali. Tapi saya suka kain dan design NumaWear. Selesa daripada baju2 activewear lain saya beli. Dan saya akan beli lagi both baju dan tudung "