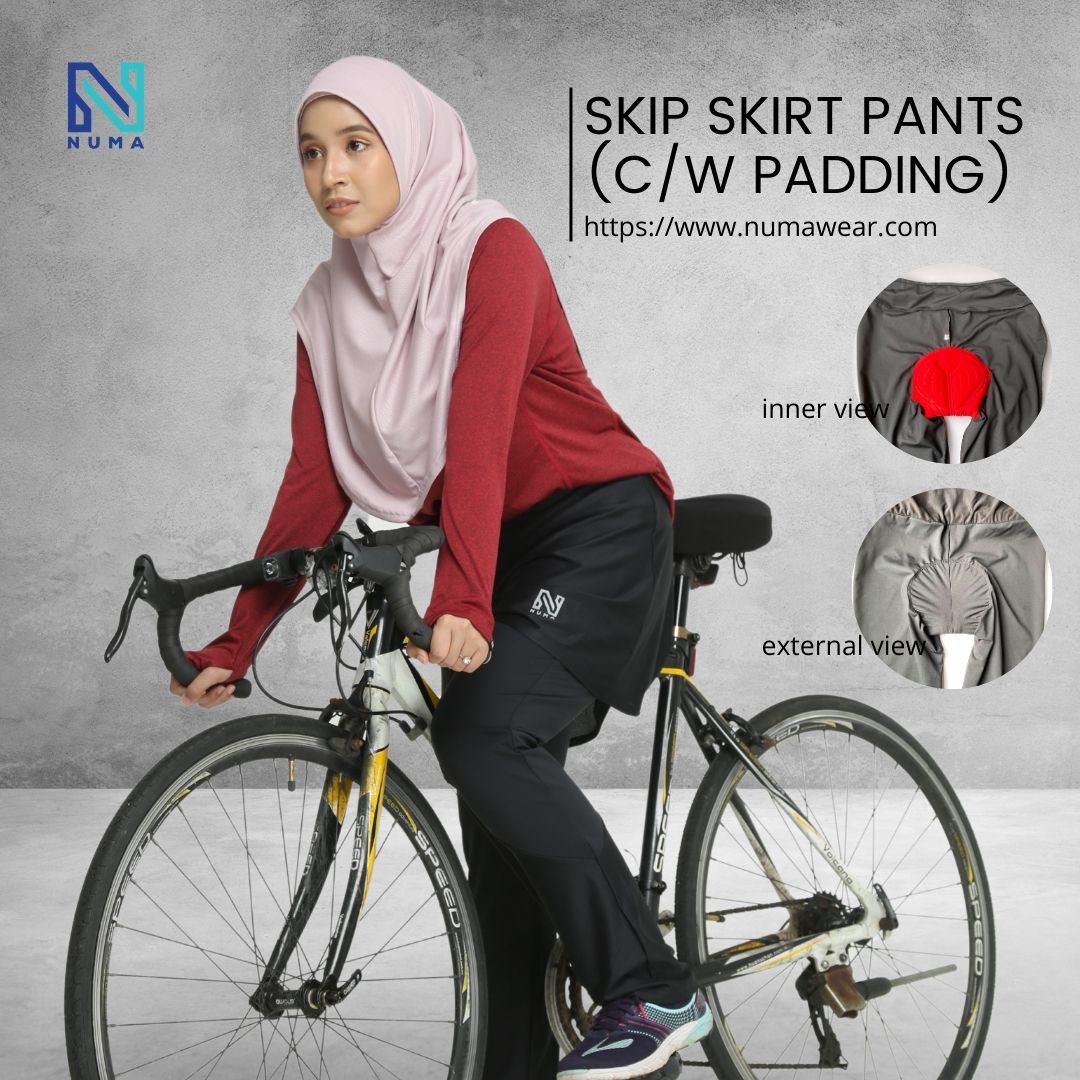 SKIP-X, skirts pants with padding. Tailored made for cyclists. Providing you the support and comfortability while maintaining your modesty.
Color
Fabric Features
Polyster Spandex
Polyster fabric for greater comfortness.
Spandex offers greater stretchability
Moisture wicking
Padding Features
Skirt Chart

Weight
Cutting
Sizes
Available sizes from M to XL
The model is wearing M size skirt pants and weight at 53kg and 162cm height.
Disclaimer: This data is based on the existing customer preferences, it may or may not be applicable and is discrete to each and every customer.